Entertainment News Archive
Entertainment News Before 6/3/2019

Robert Pattinson Confirmed as New Batman
Rumors were swirling recently about Robert Pattinson possibly being the next Batman and now the rumors have been confirmed. Pattinson had signed a deal with Warner Bros. to star in "The Batman".Matt Reeves, who worked on the last two "Planet of the Apes"...

Win Passes To See Bleeker Street's The Tomorrow Man in South Florida
Bleeker Street is bringing The Tomorrow Man to theaters and they, in conjunction with FlickDirect want to give some lucky winner the change to win passes to see the film while it is in theatersTo enter please like FlickDirect on Facebook and send an email to The Tomorrow Man...

$1 Movies at Regal This Summer!
Regal Cinema is bringing back their Summer Movie Express in theaters featuring $1 movies all summer long. This event will feature kid-friendly films at over 340 theaters nationwide. On Tuesday and Wednesday mornings at 10 a.m., two films will be offered, with a portion...

Veteran Star Wars Alum Reunite at Galaxy's Edge Disneyland
Galaxy's Edge was launched this week at the Disneyland Resort in Anaheim, CA with a full-scale media blitz. In addition to a firework and a light show, some of our favorite Star Wars alum made an appearance. Mark Hamill, Harrison Ford, and Billy Dee Williams gathered on...

Bob Iger Threatens to Pull Business from Georgia if New Aborti...
Bob Iger, Walt Disney Company CEO, recently spoke to Reuters about the future of doing business in Georgia if the new abortion law takes effect, saying it would be difficult. After being asked if would continue doing business there, he said, "I rather doubt we will...

Win Passes For Two To An Advance Screening of Universal Pictur...
In 2016 we were introduced to Max (Patton Oswald; The Secret Life of Walter Mitty) and his friends in the Secret Life of Pets. The film was so successful that they decided to make a Part 2 and Universal Pictures and Illumination Entertainment, in conjunction with Flick...

Music Icon Boy George Up Next for Biopic Treatment
Iconic singer Boy George will be the next celebrity to get a biopic. Sacha Gervasi (My Dinner with Herve, Anvil: The Story of Anvil) will both write and direct the MGM film.Boy George reached the pinnacle of his fame in the 1980s, selling over 100 million singles and 50 mill...
Get A Free Copy of Isn't It Romantic Starring Rebel Wilson
Are you a fan of Rom-Coms? Do you think Rebel Wilson is hilarious? Then you will definitely want to check out her latest film Isn't It Romantic coming to stores this month. Even better, how would you like to win a copy on Blu-ray? FlickDirect, in conjunctions wit...

Elton John Refused To Have His Life "Toned-Down" in Rocketman
"Rocketman", the Elton John biopic, will be released this week in the U.S., and the film will take us on the wild ride that is the singer's wild life and he wanted to be sure that we saw it all.John recently wrote a piece for The Guardian about the film saying,...

Sylvester Stallone Reflects on Career and Rambo V at Cannes Fi...
Sylvester Stallone is being celebrated at the Cannes Film Festival today. He appeared at the Hotel du Cap for a Rambo V: Last Blood junket and then headed over to a Masterclass at the Salle Debussy, and then will be appearing tonight at a sneak peek of Rambo V as well as a 4...
SPONSORED LINKS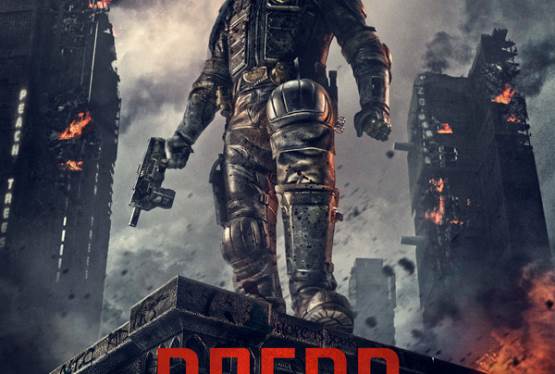 Dredd
WAS: $12.99
NOW: $4.99