Keanu Reeves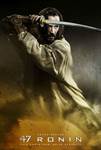 47 Ronin (2013)
Keanu Reeves makes an explosive return to action-adventure in 47 Ronin. After a treacherous warlord kills their master and banishes their kind, 47 leaderless samurai vow to seek vengeance and restore honor...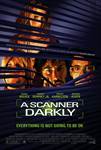 A Scanner Darkly (2006)
America's endless and futile war on drugs has become one and the same with its war on terror. Reluctant undercover cop Bob Arctor (Keanu Reeves) follows orders to start spying on his friends, Jim Barris...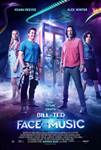 Bill & Ted Face the Music (2020)
The stakes are higher than ever for the time-traveling exploits of William "Bill" S. Preston Esq. and Theodore "Ted" Logan. Yet to fulfill their rock and roll destiny, the now middle aged best friends...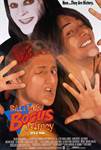 Bill & Ted's Bogus Journey (1991)
For many years now, at Bill and Ted University of the future, the people of the world have been excellent to each other. But fed-up with Bill and Ted's peaceful world and even more fed up with heavy metal,...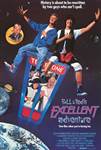 Bill & Ted's Excellent Adventure (1989)
Bill (Alex Winter) and Ted (Keanu Reeves) have spent so much time forming their rock band that they're flunking history. Ted's dad threatens to send him to military school if he doesn't pass. Luckily,...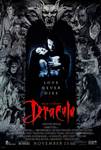 Bram Stoker's Dracula (1992)
Gary Oldman, Winona Ryder and Anthony Hopkins star in director Francis Ford Coppola's visually stunning, passionately seductive version of the classic Dracula legend. In Bram Stoker's Dracula,...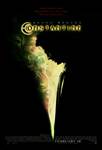 Constantine (2005)
Based on the DC Comics/Vertigo Hellblazer graphic novels and written by Kevin Brodbin and Frank Cappello, Constantine tells the story of John Constantine (Keanu Reeves), a man who has literally been to...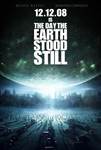 The Day the Earth Stood Still (2008)
The Day the Earth Stood Still is 20th Century Fox's contemporary reinvention of its 1951 classic. Keanu Reeves portrays Klaatu, an alien whose arrival on our planet triggers a global upheaval. As...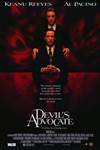 The Devil's Advocate (1997)
A young hotshot attorney takes a job in a high-powered city law firm only to discover that his good fortune in court is somehow related to a deal with his boss alter ego the devil. Meanwhile at home his...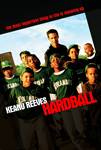 Hardball (2001)
Keanu Reeves, Diane Lane and a young Michael B. Jordan score in this uplifting story of triumph over adversity. Conor O'Neill (Reeves) is a down-on-his-luck gambler in debt to loan sharks. Desperate for...