Documentary

Back In Time (2015)
The documentary film Back in Time is, at its heart, a look at the very real impact the Back to the Future movies have had on our culture. What was once a little idea that spawned a tightly-focused documentary has grown into something truly amazing ov...


Blackfish (2013)
Shocking, never before seen footage and riveting interviews with trainers and experts manifest the orca's extraordinary nature, the species' cruel treatment in captivity over the last four decades, and the growing disillusionment of worke...


Boston (2017)
Boston chronicles the story of the iconic race from its humble 15-runner origins to the present day. In addition to highlighting the event as the oldest annually contested marathon in the world, the film showcases many of the most important moments i...


Dear Mr. Watterson (2013)
Calvin & Hobbes took center stage immediately when it appeared in newspaper comics across the country in 1985. The funny pages were a big part of popular culture, and it was hard to find a comics reader who didn't like Calvin & Hobbe...


Disneynature Penguins (2019)
Disneynature celebrates 10 years since its first feature film hit theaters. The first new Disney-branded film label from The Walt Disney Studios in more than 60 years, Disneynature was launched to bring the world's top nature filmmakers...


Downloaded (2013)
Filmmaker Alex Winter explores the effects of music-downloading on the kids who accomplished it, the bands and businesses affected by it, and its impact on the world....


Heading Home: The Tale of Team Israel (2018)
A stirring story of sports, patriotism and personal growth, Heading Home charts the underdog journey of Israel's national baseball team competing for the first time in the World Baseball Classic. After years of defeat, Team Israel is finally rank...


Love, Gilda (2018)
LOVE, GILDA opens a unique window into the honest and whimsical world of beloved performer Gilda Radner, whose greatest role was sharing her story. Working with the Radner estate, D'Apolito unearthed a collection of diaries and personal audio and...


RBG (2018)
At the age of 84, U.S. Supreme Court Justice Ruth Bader Ginsburg has developed a breathtaking legal legacy while becoming an unexpected pop culture icon. But without a definitive Ginsburg biography, the unique personal journey of this diminutive, qui...


Spaceship Earth (2020)
Spaceship Earth is the true, stranger-than-fiction, adventure of eight visionaries who in 1991 spent two years quarantined inside of a self-engineered biodome called BIOSPHERE 2. The experiment was a worldwide phenomenon, chronicling daily existen...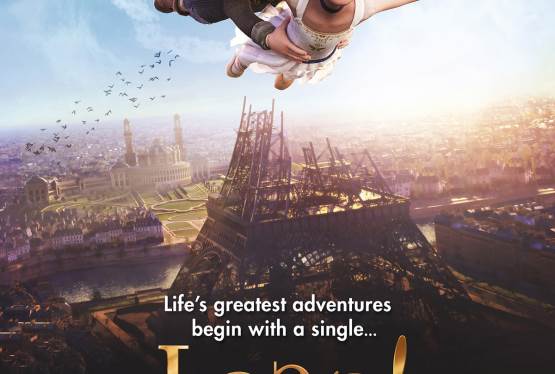 Leap!
WAS: $14.99
NOW: $12.99