Movie Reviews, Digital HD Reviews, and Television Reviews
Here at FlickDirect, our goal is to provide up-to-date reviews on theatrical, home entertainment, and television series. Check out the scoop on upcoming films or programming, and even our take on the classics.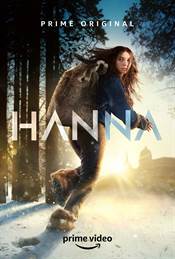 Hannah

(Stephanie Coats) 4/10/2019 11:20 AM EDT
In 2011, the film Hanna, directed by Joe Wright and starring a teenage Saoirse Ronan, was released to rave reviews from critics and audiences. It was a different kind of action film with a teenage girl at the center doing the most of the fighting. Now Amazon has taken that film, fleshed out the story, and made a new streaming series, also titled Ha... Read More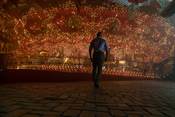 American Gods Season 2 Preview

(Allison Hazlett-Rose) 2/25/2019 9:38 AM EDT
War is coming…war between the old and the new. At least that is what American Gods would have you believe. After an almost two year hiatus, the hit television series is finally returning to STARZ on March 10, 2019, and fans of the show won't be disappointed. Building on the premise and introduction of Season One, Season... Read More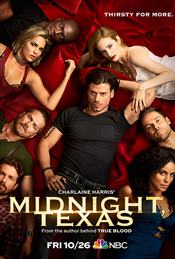 Midnight, Texas Season 2, Episode 2: The Monster of the Week I...

(Allison Hazlett-Rose) 11/2/2018 1:37 PM EDT
Helloooooooo Midnighters!!!!!!! Are you excited now that season two has started? If you watched last week you know it's off to a terrific start! Before we start discussing episode 2 how about a little recap?I told you Manfred wasn't feeling well so and now you all know why. Demon possession can be a real bitch and apparently, it ... Read More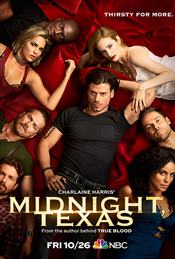 Midnight, Texas Season 2, Episode 1: Head Games

(Allison Hazlett-Rose) 10/26/2018 10:51 AM EDT
Helloooooooo Midnighters!!!!!!! Are you ready For Season Two?!? We've had a long hiatus but the wait is finally over as NBC's Midnight, Texas returns to television this week.Before we get into the details of season two episode one, let's recap shall we? When we left our favorite crew of supernaturals and outcasts they... Read More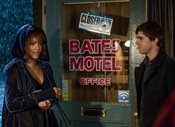 Bates Motel Season 5 Preview

(Sean Ferguson) 2/20/2017 11:18 AM EDT
Monday, February 20th A&E will kick off the first episode of the Final season of Bates Motel in fantastic fashion. I have gotten to see the first episode of the new season and without diving deeply into it, I will say this, A&E did not disappoint. But first, you must remember the past, for if you don't, History will inevitably repe... Read More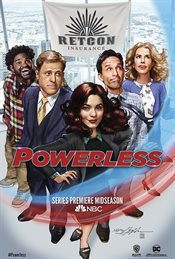 Powerless Series Preview

(Allison Hazlett-Rose) 1/27/2017 1:48 PM EDT
Imagine being ordinary in an extraordinary world. The "muggles" of the Harry Potter realm, if you will. You know you're ordinary and that there are supernatural beings out there doing amazing and terrifying things. Now imagine you want to make a difference in that world. That is the premise of NBC's mid-season ha... Read More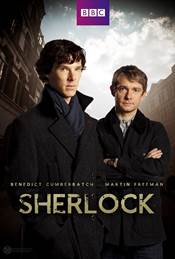 Sherlock: Season Four

(Jennifer Broderick) 1/16/2017 9:30 PM EDT
Sherlock is an U.K. production starting Benedict Cumberbatch (Dr. Strange) and Martin Freeman (The Hobbit) as Sherlock Holmes and his companion, Dr. John H. Watson. Quite possibility being the last series (we hope not) in this show, due to the actors very busy outside schedule, Series 4 brings more emotion, more mystery closer to home than ev... Read More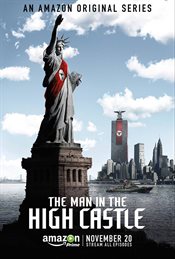 Man in the High Castle Season 2 Preview

(Jennifer Broderick) 12/12/2016 5:11 PM EDT
Travel back to the past in an alternate reality that is so horrifying that you can't take your eyes from the television screen. So many of the dystopian shows are based off recent and current novels, taking place at some unspecified futuristic time frame, mostly after World War Three, and aimed at the teenage population. ... Read More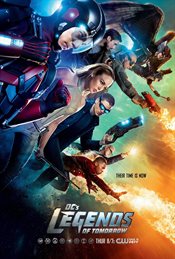 Legends of Tomorrow Season 2 Premiere: Out of Time

(Jennifer Broderick) 10/12/2016 9:29 AM EDT
DC's Legends of Tomorrow starts off in Season Two with our favorite Captain, Rip Hunter (Arthur Darvill; Doctor Who), missing in action. In fact, all of our Legends are MIA. Luckily, Dr. Nate Haywood (Nick Zano; The Final Destination), obsessed with time travel, discovers a time ripple and seeks out Oliver Queen, who Nate already knows ... Read More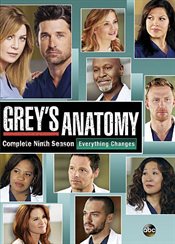 Grey's Anatomy - What Will Season 13 Bring Us?

(Jennifer Broderick) 9/22/2016 9:53 PM EDT
Creator Shonda Rimes has some big surprises for us in Grey's Anatomy Season 13. At the end of Season 12, Alex Karev (Justin Chambers; The Wedding Planner) had just beat up one of the interns because Karev thought he was trying to assault his girlfriend. With both of the doctors landing in the hos... Read More


Today's iTunes Digital HD Deals