The Big Lebowski (1998)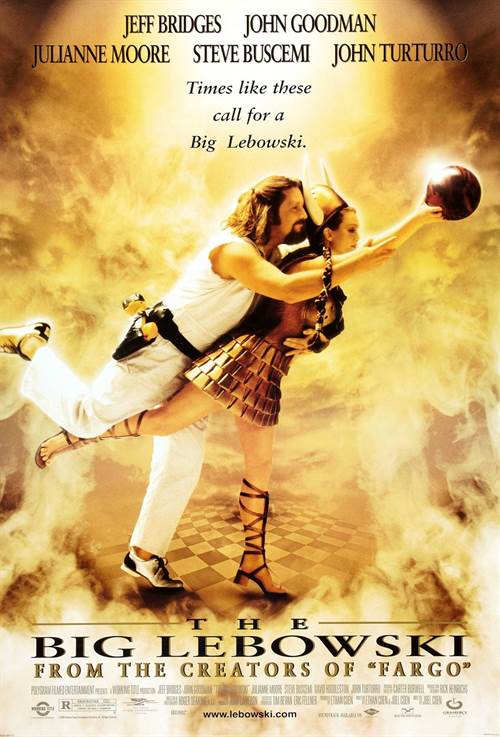 | | |
| --- | --- |
| Director: | |
| Writers: | |
| Cast: | |
| Released: | Sunday, February 15, 1998 |
| Length: | 117 minutes |
| Studio: | Gramercy Pictures |
| Genre: | Comedy |
| FSK: | |
The Big Lebowski Synopsis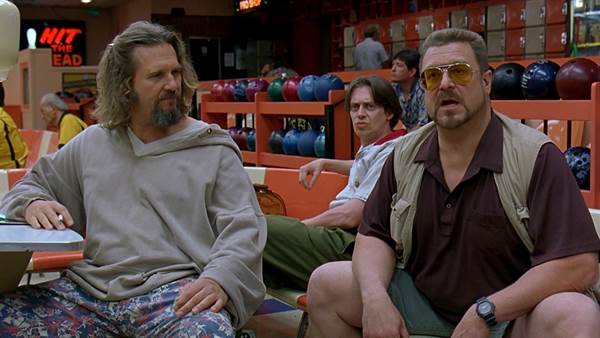 Joel and Ethan Coen's THE BIG LEBOWSKI finds Jeff Lebowski (JEFF BRIDGES) the victim of mistaken identity. Two thugs break into his apartment in the errant belief that they are accosting Jeff Lebowski, the Pasadena millionaire--not the laid-back, unemployed, 'stuck in the 70s' Jeff Lebowski who calls himself the Dude.

The Dude's first mistake is paying a visit to his wealthy namesake in the hopes of getting a replacement for his soiled carpet. But instead of a Persian loaner, our reluctant hero and his buddy Walter (JOHN GOODMAN) are swept up in a Coenesque comedy/thriller of extortion, double-cross, deception, embezzlement, sex and dope.

It takes guys as simple as the Dude and Walter to make a story this complicated...and they'd really rather be bowling.
The Big Lebowski images are © Gramercy Pictures. All Rights Reserved.
Coen Brothers Deny "Big Lebowski" Sequel
04/02/2011 15:50 EST
Apparently, Tara Reid thinks she will be starring in the upcoming "Big Lebowski 2" film. However, there is no "Big Lebowski 2" film even being made. Hmm...Tara claimed in a recent interview that she would be in the film later this year, but according...
| Full Article
Top 10 Laugh Out Loud Quotes From The Big Lebowski
16/06/2008 16:09 EST
It is hard to believe it's been 10 years since The Coen Brothers released the masterful "The Big Lebowski." Gaining traction on DVD, the cult film began to attract a wider audience even spawning a drinking game. (You have to drink any time a characte...
| Full Article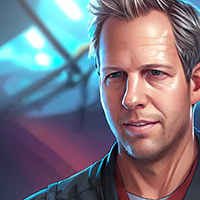 Movie / Film Review
"Sometimes there's a man, sometimes there's a dude..." So begins 1998's Coen brothers cult classic "The Big Lebowski", and for those of you playing along at home, you've already done two shots. You see, the legendary status of this comic gem on college campuses has lead to the cr...
SPONSORED LINKS