Spawn (1997)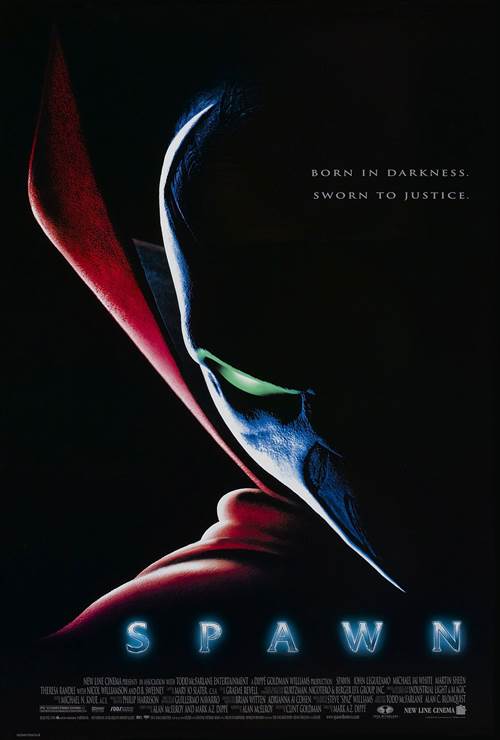 | | |
| --- | --- |
| Director: | |
| Writers: | |
| Cast: | |
| Released: | Thursday, October 30, 1997 |
| Length: | 94 minutes |
| Studio: | New Line Cinema |
| Genre: | Sci-Fi/Fantasy, Action/Adventure |
| FSK: | |
Spawn Synopsis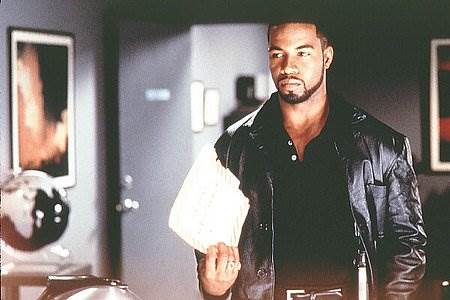 Based on the comic book series by Todd McFarlane. After being murdered by corrupt colleagues in a covert government agency, Al Simmons (Michael Jai White) makes a pact with the devil to be resurrected to see his beloved wife Wanda (Theresa Randle). In exchange for his return to Earth, Simmons agrees to lead Hell's Army in the destruction of mankind.

As he begins to discover and exercise the extraordinary new strengths provided by his new malevolent master, he is approached by two mysterious figures. Cogliostro (Nicol Williamson) encourages Spawn to fight the devil and reign as a true champion for humankind, while Clown (John Leguizamo) prods Spawn to lead the Armageddon.

With nefarious players on either side, Spawn must carefully navigate his obsessive revenge to avert the destruction of the human race.
Spawn images are © New Line Cinema. All Rights Reserved.
Greg Nicotero Joins Crew for Upcoming Spawn Reboot
29/08/2018 14:39 EST
Greg Nicotero, director for the zombie drama TV series The Walking Dead, has been chosen to join the crew of the upcoming Spawn film. Nicotero, along with his company KNB EFX, will be creating the new updated look for Spawn."I'm a long-time fan of Gr...
| Full Article
Jamie Foxx Signs on for Spawn Reboot
29/05/2018 15:58 EST
It has been reported that Jamie Foxx has signed on to star in the upcoming "Spawn" reboot. "Spawn" is based on the Todd McFarlane comic that debuted in 1992 and had a film released in 1997 starring Michael Jai White. The character was also featured i...
| Full Article
Spawn Coming Back to the Big Screen with Blumhouse Productions
22/07/2017 09:29 EST
Todd McFarlane has signed with Blumhouse Productions (Get Out) to bring his Spawn character back to the film world.  McFarlane made the announcement yesterday during a Facebook Live video, saying  "we're now making movies."We first saw Spawn come to ...
| Full Article
New Life Being Breathed into Spawn Franchise
18/02/2013 14:33 EST
"Spawn" creator Todd McFarlane spoke at Toy Fair the other week about his upcoming reboot of the live action franchise.  He says that things are still hush hush but that it has attracted the attention of someone for development.McFarlane said,   "I c...
| Full Article
Todd McFarlane Working On Spawn Remake
24/08/2009 20:51 EST
"Spawn" will be making a comeback on the big screen. According to comingsoon.net, Todd McFarlane has started to write a screenplay for a new film. McFarlane said, "The story has been in my head for 7 or 8 years. The movie idea is neither a recap or c...
| Full Article
SPONSORED LINKS