The King's Man (2022)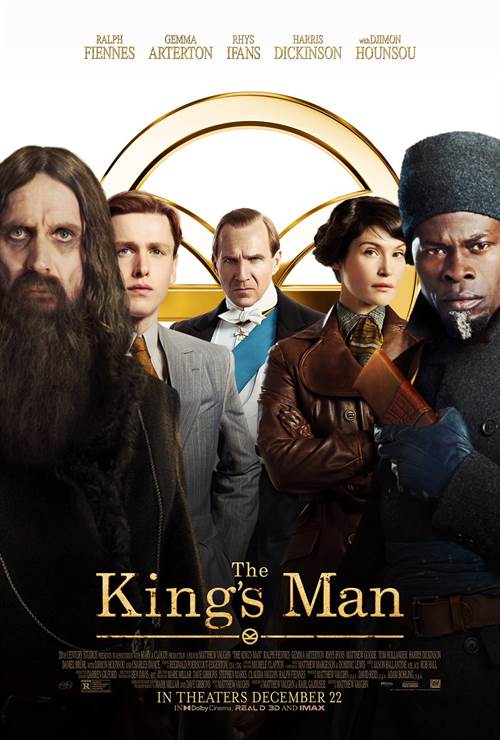 | | |
| --- | --- |
| Director: | |
| Writers: | |
| Cast: | |
| Released: | Thursday, January 6, 2022 |
| Length: | 131 minutes |
| Studio: | 20th Century Studios |
| Genre: | Action/Adventure |
| FSK: | 12 |
Synopsis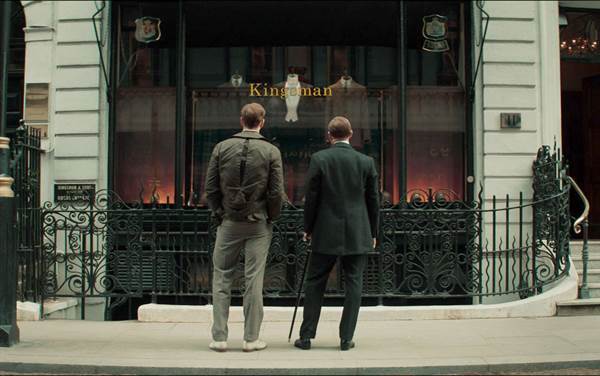 As a collection of history's worst tyrants and criminal masterminds gather to plot a war to wipe out millions, one man must race against time to stop them. Discover the origins of the very first independent intelligence agency in The King's Man, directed by Matthew Vaughn, coming to theaters February 2020.
Listen to the The King's Man soundtrack on Apple Music.
The King's Man images are © 20th Century Studios. All Rights Reserved.
The King's Man to Debut on Hulu
1/18/2022 5:02 PM EST
20th Century Studios' The King's Man, will debut on Hulu in the U.S. on February 18. The King's Man is the prequel to Matthew Vaughn's Kingsman films, Kingsman: The Secret Service and Kingsman: The Golden Circle.  It will debut on Disney+ under the Star banner in select international markets.The King's Man follows a man who must race against time to stop some of history's worst evil-doers who are ...
More>>
FKA twigs and Central Cee Release New Single for The King's Man ...
11/11/2021 4:44 PM EST
FKA twigs and Central Cee have announced a collaboration titled "Measure of a Man" (via Parlophone/MARV Music) from the upcoming 20thCentury Studios' film "The King's Man." The single will premiere as Clara Amfo's Hottest Record on Radio 1 at 6 p.m. GMT on November 18. However, to get a sneak peek, you head over to TikTok for a small clip."The King's Man" is directed by Matthew Vaughn and stars Ra...
More>>
The King's Man Theatrical Review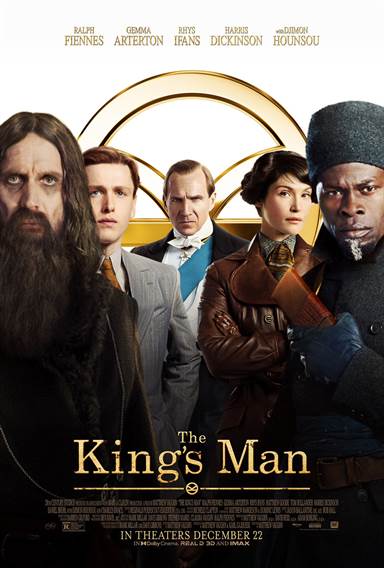 The best one could hope for in a prequel is more insight without disappointment. Occasionally, an origin tale comes along that takes us deeper into a world, delighting us along the way.
Not having seen the original installment (Kingsman: The Secret Service), I knew little of the story beyond a few bullet points. I REALly enjoyed The King's Man.
[disclosure: I watched KTSS before writing this, and my opinion stands.] Cleverly written by Matthew Vaughn (X-Men; Kick-Ass) with Karl Gadjusek (The November Man; Dead Like Me; Stranger Things), the film is: engaging (and, believable within the fantastical); visually captivating; and, aurally enchanting (too many talents in sound and music to capture in a snippet).
The King's Man (based on the comic book The Secret Service by Marc Millar and Dave Gibbons; and, story by Matthew Vaughn) opens with a scene seemingly out of a classic period piece; set against the backdrop of WWI. A nuanced cinematographic aesthetic conveyed throughout the film under director of photography, Ben Davis; Three Billboards…; Doctor Strange). An aesthetic further enhanced by costume designer Michele Clapton (Game of Thrones; The Crown; Mamma Mia!) who reveals how the clothes, too, "maketh [wo]man."
Acclaimed actor and "quintessential Englishman" Ralph Fiennes (The English Patient; 007 films; Harry Potter films) is aristocrat Orlando, Duke of Oxford, and founder of the Kingsman Secret Service. Whether a Shakespearean tragedy or a romantic comedy, Fiennes performances are always notable; imbued with sincerity, charm, and that certain sparkle in his eye.
In the role of Oxford's son, it is hard to imagine someone other than Harris Dickinson (Trust; Beach Rats; Maleficent), whose chiseled features capture Conrad's comely though privileged presence. Dickinson brings a disarming humor to the sometimes petulant Conrad which inevitably charms. As the "Oxfords become rogues," they are joined by Gemma Arterton (Summerland; Quantum Solace) and Djimon Hounsou (Amistad; A Quiet Place Part II) who shine as Polly and Shola, respectively. At the center of an intricate and elaborate network of domestic help, they are entrusted with far more than just the safety of the Oxfords.
Arterton and Hounsou are funny, heartfelt, and so much fun to watch.
In addition to the original "Knights of the Kingsman Table," we are introduced to historically significant villains including Rasputin and Mata Hari. Rhys Ifans (Spider-Man; Snowden; Notting Hill) is fabulously revolting and riveting as Grigori Rasputin. (Give this man a spin-off!) Ifans' performance married with enthralling choreography (delightful dance bits blended beautifully with fierce fights) affords him a standout sequence that even the least impressed will enjoy.
Beyond the writing and performances, choreographers Adam Murray (Cruella; Rocketman), Daren Nop (Black Widow, Allen Jo (Justice League) alongside countless stunt professionals and fight coordinators infuse the action with a fluidity and excitement one expects (or, hopes for) from an over-the-top spy thriller.
While some prefer the original installment, the prequel lends greater purpose to the protagonists and audience alike. It also provides a hint as to the direction of the next prequel. Though audiences will have to wait a bit longer for that one as The King's Man is slated to come out this palindromic Wednesday (12/22/21) after some half dozen or so postponed release dates, a pandemic, and two years later. In a throwback to films of yore (though not the usual Walt Disney Production), it will see an exclusive theatrical release in RealD 3D, Dolby 3D, and 4DX (2+ hr run time) before heading to digital platforms; and it is worth the theatrical experience.
Grade: A
For more reviews please visit our film/television review section.
As a collection of history's worst tyrants and criminal masterminds gather to plot a war to wipe out...

As a collection of history's worst tyrants and criminal masterminds gather to plot a war to wipe out...

As a collection of history's worst tyrants and criminal masterminds gather to plot a war to wipe out...
SPONSORED LINKS