FlickDirect Correspondents and Critics
Our FlickDirect staff can frequently be seen at red carpet events, press junkets, expos, and more, to bring you latest entertainment coverage available. They are constantly hard at work reviewing films and chasing down interviews to bring you their take on the entertainment industry and the products it creates.
and looks toward the future of film with anticipation and wonder.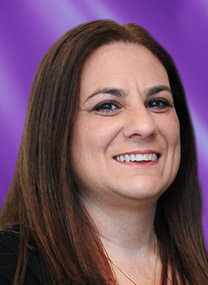 Allison Rose
Senior Correspondent / Critic
Allison is a distinguished lead correspondent at FlickDirect. Her vast experience and expertise in conducting on-camera interviews have allowed her to interact with numerous notable individuals in the field.
Throughout her career, Allison has interviewed some of the most prominent names in the entertainment industry. Her interviewees include Evangeline Lilly, Ray Nutt (CEO of Fathom Entertainment), Bryan Cranston, Jamie Alexander, Kate Beckinsale, Gavin Hood, Kevin Conroy, Tyler Posey, Logan Lerman, Ken Jeong, Rebecca Romijn, Kelly Marie Tran, Michael Peña, Simon Helberg, and Zachary Levi.
Allison holds a bachelor's degree in communications from Hofstra University, where she developed her skills and knowledge in media and journalism. Her academic background and extensive experience in the field have earned her recognition and respect in the industry.
Moreover, Allison is affiliated with various professional organizations, including SEFCA, the Florida Film Critics Circle, and the Society of Professional Journalists. Her participation in these groups reflects her dedication to the field and her commitment to improving her craft continuously.
Allison's work as a lead correspondent at FlickDirect is widely recognized and respected. She is a Tomatometer-Approved Critic, and her insights and reviews are widely regarded as credible and insightful. Her ability to conduct in-depth interviews and provide unique perspectives on the latest developments in the entertainment industry has made her a valuable asset to FlickDirect and the industry at large.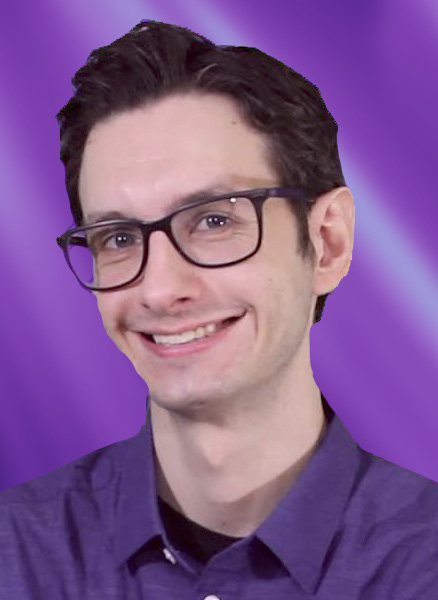 Austin P Putnam
Senior Correspondent / Critic
Austin's passion for film was sparked by the groundbreaking movie "A Clockwork Orange," which inspired him to pursue a career in filmmaking. Over the years, he has honed his skills as a visual media critic, reviewing movies and TV shows with a keen eye for detail. This dedication and expertise eventually led him to join FlickDirect as our senior video journalist in 2016.
Since then, Austin has become a prominent figure in the entertainment industry, garnering a substantial following of fans who eagerly tune in to hear his thoughts on the latest movies, TV shows, and entertainment news. He has covered numerous high-profile events, including the Fort Lauderdale Film Festival, Miami Film Festival, and Cinemacon, providing insightful and comprehensive coverage of the latest trends and developments in the film industry.
Austin has also had the opportunity to interview some of the biggest names in the film and entertainment industry, including Shane Black, Cary Elwes, Josh Gad, and Joel Edgerton. With his keen eye for detail, sharp wit, and natural interviewing skills, Austin has established himself as a trusted and respected voice in the entertainment industry.
In addition to his role as a senior video journalist, Austin is also the host of our weekly entertainment news and review show on our main FlickDirect YouTube channel. With his expert knowledge, insightful analysis, and engaging personality, he has become a staple in the world of entertainment journalism, providing viewers with the latest news, reviews, and interviews from the world of film and TV.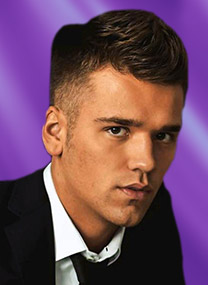 Joe Vore
Correspondent
Joe Vore, known for
The Joe Vore Podcast
, is a highly valued asset to the FlickDirect team. Born and raised in the small town of Lexington, Ohio, he went on to graduate from Arizona State University with a degree in Sports Business. Joe's passion for entertainment led him to become one of the top hosts on Daily Dropout, and he now brings his talent to FlickDirect.
As a consummate professional, Joe is always seeking out new experiences and opportunities to expand his horizons. He is thrilled to be working with FlickDirect, where he can conduct engaging celebrity interviews and create high-quality content for his audience. With his warm and engaging style, Joe is able to draw out interesting conversations from the most exciting talent in the industry.
Joe's dedication to his craft and his commitment to creating quality content have made him a standout in the industry, and he is sure to continue making valuable contributions to the FlickDirect team for years to come.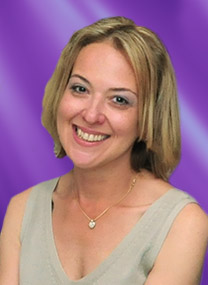 Judith Raymer
Correspondent
Judith Raymer is an accomplished and respected correspondent, with a deep and abiding passion for film and media production. From an early age, Judith was drawn to the world of cinema, particularly the classic movies that were shown on Saturdays after cartoons. This fascination would inspire her to pursue a career in the industry, leading her down a path that would include fashion, public relations, advertising, film, and television.

Throughout her career, Judith has established herself as a talented and insightful producer, with a unique ability to bring a fresh perspective to each project. Her passion for storytelling has been the driving force behind her success, and she has been responsible for some of the most memorable media productions in recent years.

In recent times, Judith has been particularly drawn to the world of Marvel comics, and her daily impromptu interpretations of Marvel characters have garnered her much attention and praise. Through this work, she has reconnected with the entertainment industry, and her commitment to promoting the Bohemian ideals of truth, beauty, freedom, and love has earned her the respect and admiration of her peers.

Today, Judith is regarded as one of the most respected correspondents in the industry, with a reputation for excellence and a commitment to bringing joy to audiences through her work. Her unwavering dedication to her craft and her ability to connect with people through her stories have made her a true standout in the field of media production.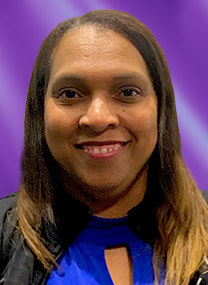 Jill Randolph
Correspondent
Jill's love for movies began in her early years, with The Sound of Music being her first cinematic experience. Since then, she has been a passionate movie lover. Growing up in a small Virginia town, she enjoyed watching movies with her family at the town's movie theater and the local drive-in, where she vividly remembers watching the movie, They Call me Trinity.

Throughout her career, Jill has been involved in various media projects. She co-hosted The Daily Update, a half-hour news show, and wrote and co-produced several documentaries and PSAs on bullying and technology addiction.

Jill's passion for media led her to earn a Bachelor of Arts degree in Communications-Journalism, with a minor in Film and Media Studies from George Mason University. She is an active member of multiple professional journalism organizations, including the Society of Professional Journalists, the Native American Journalists Association, the National Association of Black Journalists, and Reporters Without Borders.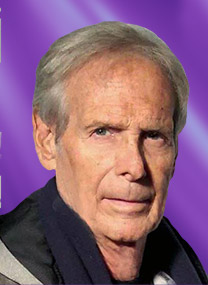 Alyn Darnay
Critic
Alyn's peers and producers have consistently recognized his directorial and writing work as some of the "best of the best". He has earned thirty-three outstanding awards of excellence for his work in film. Recently, "Women In Film/Miami" named him their "Director of the Year" and The 2017 Boston International Film Festival awarded him the Best Director Award for his feature film "Boyfriend Killer". In July 2017 his film "Girlfriend Killer" took the best feature award at a film festival in Fort Lauderdale. In April 2018 his film "Killer Island" won Best Feature Film at the Fort Myers Beach Film Festival.
Alyn has completed directorial work on the feature films: "Shadow Fighter" with Burt Reynolds (which won Best Feature Film at three festivals in Los Angeles); "KRISSY BELLE" featuring comic actress Carole Wood, and the multi-award winning Holocaust film "IMMUNITY" starring Rena Sofer. "Boyfriend Killer" his suspense feature starring Kate Mansi, Patrick Muldoon, Barbie Castro, and Yancy Butler is currently being aired on LIFETIME TELEVISION and LIFETIME MOVIE NETWORK; it marks the second film he's done with actress Barbie Castro, the first being "CONDUIT" which won awards at seventeen film festivals and garnered Barbie seven "Best Actress" awards.
Alyn's acclaimed book, entitled "The Script…A Breakthrough Guide to Scriptwriting", has sold over 16,500 copies nationwide, is currently being translated into several languages and has the honor of being included in The Library of France in Paris. He has written and sold five original film scripts and been published in Newspapers and National Magazines. In addition, he is a frequent guest lecturer at Film Festivals, Colleges, and Universities holds scriptwriting and acting seminars for professionals several times a year and has been a staff professor at both the Miami Film School, and the Florida Film Institute.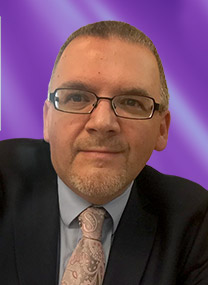 Leonard Buccellato
Critic
Leonard's love of movies and literature has been a constant source of inspiration and fascination throughout his life. Since his first encounter with the horror classic Blacula at the age of 7, he has been captivated by the power of storytelling and its ability to evoke emotions and spark the imagination.

Over the years, Leonard has developed a deep appreciation for a wide range of films, from thrilling blockbusters like Jaws and The Thing to heartwarming family favorites like E.T. This passion for movies has also led him to explore his love of writing and literature, resulting in the creation of several short stories and a co-produced web series on YouTube.

Currently, Leonard is channeling his creativity and passion for horror into the development of a novel, which promises to be a haunting and immersive reading experience. Alongside his creative pursuits, he also enjoys indulging in the fantastical world of Dungeons and Dragons, where he relishes the opportunity to explore different personas and scenarios with like-minded individuals.

Leonard's diverse interests and well-rounded approach to life make him an intriguing and multifaceted individual. His commitment to exploring new ideas and experiences through the lens of movies and literature is a testament to his love of storytelling and his desire to share it with others.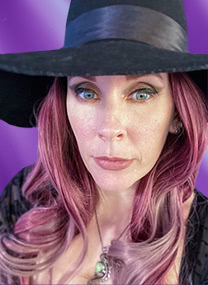 Izola Siegfried
Correspondent
Izola is a versatile professional with a strong presence in the movies, cosplay, gaming, and literature worlds. Her passion for these areas has driven her to attend numerous conventions, where she has established herself as a prominent figure.

Izola's exceptional interviewing skills have earned her recognition in the entertainment industry. Her on-camera and off-camera interviews with celebrities like Nathan Fillion, Sigourney Weaver, Troy Baker, Matthew Gray Gubler, the cast of the Magicians, The Impractical Jokers, and others have been commended for their depth and insight.

Apart from her interviewing skills, Izola is also an accomplished cosplayer, bringing beloved characters to life with her stunning costumes and meticulous attention to detail. She has gained a large following on social media for her cosplay creations and has been invited to showcase her work at various events and conventions.

In her free time, Izola is an avid reader, enjoying everything from gripping novels to classic comics. Her love of reading has helped shape her interests and fostered a deep appreciation for storytelling in all its forms.

Izola is a consummate professional who brings boundless enthusiasm, passion, and expertise to all her endeavors. Her talents and knowledge have earned her a respected place in the movies, cosplay, gaming, and literature communities, and she continues to inspire and engage fans around the world.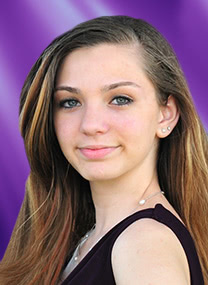 Emily R Hazlett
Correspondent
Emily has been a devoted movie enthusiast for as long as she can remember. Her love for cinema is particularly drawn to adaptations of books, and she finds the experience of seeing a beloved story come to life on the big screen to be incredibly captivating. Her passion for movies is not just a hobby, but a defining aspect of her identity that has led her to pursue a career in the entertainment industry.

In addition to her love of movies, Emily is also a proud member of the United States Navy. Through her work with the Navy, she has had the opportunity to travel the world and gain a unique perspective on life. Despite her busy schedule, Emily remains committed to her love of movies and continues to write reviews and share her insights with others. Her experiences with the Navy have also helped to shape her worldview and deepen her understanding of different cultures and ways of life.

As a writer and reviewer for various media outlets, including FlickDirect, Emily is known for her engaging writing style and thoughtful analysis of movies. Her ability to connect with readers and share her enthusiasm for movies has made her a sought-after speaker at events around the world. Emily's dedication to her craft is reflected in her attention to detail and her willingness to go the extra mile to ensure that her work is of the highest quality.

Emily's passion for movies and her commitment to the Navy are both reflections of her desire to make a positive impact on the world. She believes that movies have the power to inspire and connect people from all walks of life, and that her work with the Navy provides her with the opportunity to serve her country and make a difference in the lives of others. Whether she is writing reviews, traveling the world, or serving her country, Emily brings a sense of joy and enthusiasm to everything she does, and is an inspiration to those around her.